Subject: Mission's Minute
| | |
| --- | --- |
| This is an email update from The Journey UMC's Missions Team. Read on to discover ways to serve God and God's people. | |

| | |
| --- | --- |
| | |
| | |
---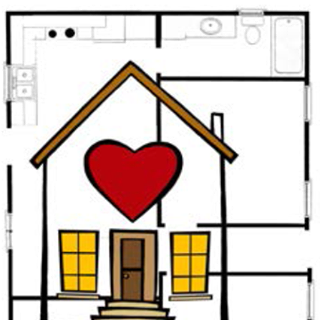 Home in a Week Mission Trip
Jan.22-28, 2017
McAllen, TX
Cost is $50
Register online here . . .
Serve all or part of the week. No construction experience necessary.
The work days are Mon.-Fri. There is also a PRE-Build on the weekend before.
Lodging/showers available Friday night – Saturday morning.
Contact Pastor Kyle or Sherry Christensen for more information.

Be in Prayer for our new family for 2017; The Rodriguez family. Ivonne and Alberto have three young children Heidy (4yr), Alberto Damian (2.75yr) and Santiago (5mo).




Pre Builds dates are in the works but set your calendars for the




Pre-Team January 20th-22nd.




Away Team January 22nd-28th.




Will have a pic of the family soon. Be in Prayer!!!
---
Join us on our 10th Week Journey
As it is, there are many parts, but one body. . .25 so that there should be no division in the body, but that its parts should have equal concern for each other. 26 If one part suffers, every part suffers with it; if one part is honored, every part rejoices with it. . . .27 Now you are the body of Christ, and each one of you is a part of it.
1 Corinthians 12:20, 25, 27 (NIV)

We have an exciting opportunity to serve our Journey families and our community. Once every 10 weeks you and a small group can take the lead giving back to your church family and to those outside our walls. Based on the needs of our body your week may include; calling new families, following up with missing members, assisting families in need, visiting families, cooking for someone that is sick, and generally helping our family. What you do for someone during your week, may be something you need done in the future. As a group, you can also decide to serve in the local food bank or build a wheelchair ramp.



Our mailing address is:
5761 McNaughton
Kyle, TX. 78640

At The Journey UMC, we are seeking to build a Christian community that meets people where they are and leads them on the journey to fully follow Christ. Join us on The Journey . . .